Klaus Nordby, Visioneer • Norway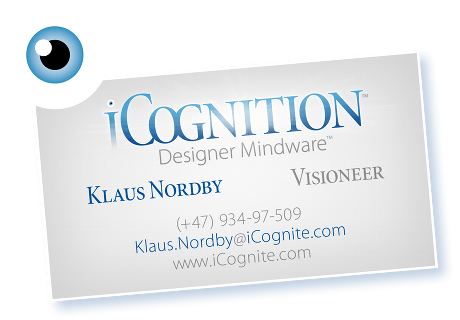 Klaus is a still-youthful 64-year old poet, designer, photographer, sculptor, philosopher, technologist and the founder-boss of iCognition.
As the inventor-designer of everything at iCognition, he is obsessed with creating beautiful products — and runs fanatically tight quality-control with everything. He operates on 24-hour Norwegian military time — and is never late for any meetings.
He meticulously designs everything to his own liking, as a user — for he is our
"Customer Number One".
Klaus has been a dedicated student of Ayn Rand's philosophy of Objectivism for more than 40 years, and those ideas greatly influence every aspect of his life — including all his iCognition work.
While Klaus always maintains a large range of interests and activities, iCognition has now been his full-time occupation for more than five years
— a pretty good streak, for a free-ranging,
wild-eyed artist-intellectual!
Klaus had long planned to be a carefree old bachelor, but he is now happily owned by two lovely ladies:
Karamelle, the Norwegian Forest Cat
— and Hellen, the Brazilian Beauty Queen.